We're committed to resolving disparities among minority access to psychological services by training professionals who employ innovative and effective practices. In doing so, we hope to improve mental health providers' abilities to provide culturally appropriate services to Spanish-speaking clients.
Despite making up 17% of the population, Latinx individuals are only 60% as likely to pursue mental health services as whites. Colorado is in the top ten states in the US for Latinx population, but only a very small number of practitioners are Latinx or able to offer specialized care for Latinx individuals. With these factors in mind, we train students to provide bilingual and culturally competent services using evidence-based practices and firsthand experience.
Mission/Misión

To advance the work force of Latinx mental health professionals by providing excellent training/education, to increase access to quality mental health care for Latinxs using innovative and creative techniques, and serve as a community alliance to enhance Latinx connectedness.

Avanzar la fuerza laboral de profesionales Latinxs en el área de salud mental mediante entrenamiento/educación de excelencia, incrementar la calidad de la atención en salud mental a Latinxs usando técnicas novedosas y creativas, y servir como aliado comunitario para mejorar la conexión entre Latinxs.
Vision/Visión

The Latinx Psychology specialty aspires be a leader in training culturally and linguistically competent bilingual mental health professionals and is committed to resolving disparities among minority access to quality psychological services by providing culturally appropriate mental health services to Denver's Latinx community.

El Programa de Psicología Latinx aspira a ser líder en el entrenamiento de profesionales del área de salud mental para que sean culturalmente y lingüísticamente competentes y está comprometido en resolver la disparidad en acceso a servicios psicológicos de alta calidad mediante la provisión de servicios de salud mental culturalmente apropiados a la comunidad Latinx en Denver.
Looking for bilingual resources or COVID specific resources in Colorado?
Click Here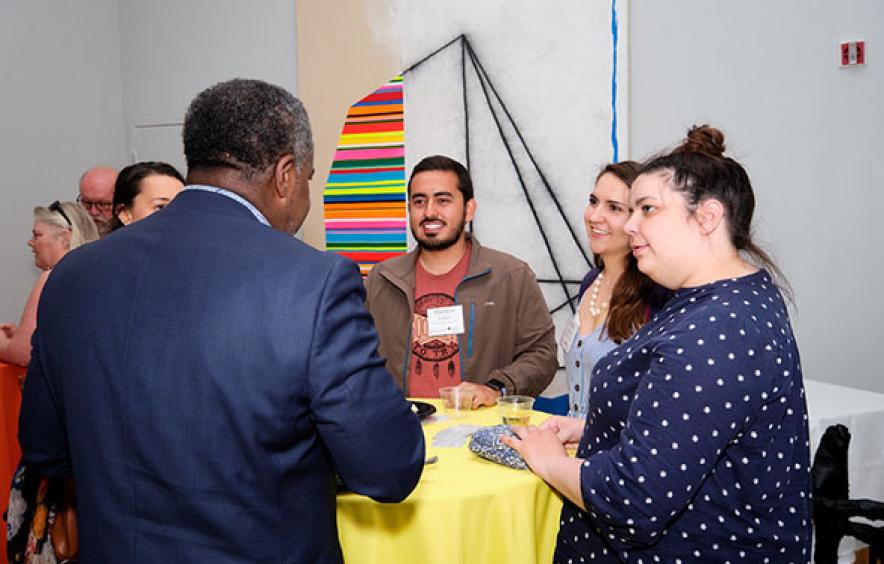 Specialty Structure
The Latinx Psychology specialty at GSPP is a four-course sequence that provides professional psychology trainees with the clinical and theoretical knowledge, research foundations, and Spanish language capacities necessary to provide mental health services to the diverse Latinx population in the US. In addition to coursework, students will have the opportunity to complete a related field placement. Many of GSPP's field placements serve the Latinx population and Spanish providers are utilized. As a student participating in the Latinx Psychology specialty, you will choose field placements that offer you opportunities to deliver services to this population for at least 25% of your cases. 
Coursework
Introduction to Latinx Psychology and the Latinx Experience

PsyD Latinx & Underserved Populations Advanced Practicum I - Aiming to Reduce Mental Health Disparities

PsyD Latinx & Underserved Populations Advanced Practicum II - Spanish Intensive

Psychological Assessment with Latinx Populations
Potential Field Placements
Salud Family Health Centers

Mental Health Center of Denver

Aurora  Mental Health Center

Colorado OUD/SUD Training Program
Other Program Activities
International Virtual Exchange with Universidad del Desarrollo, Santiago, Chile
Spanish conversational hours
Latinx social and cultural events
Mentorship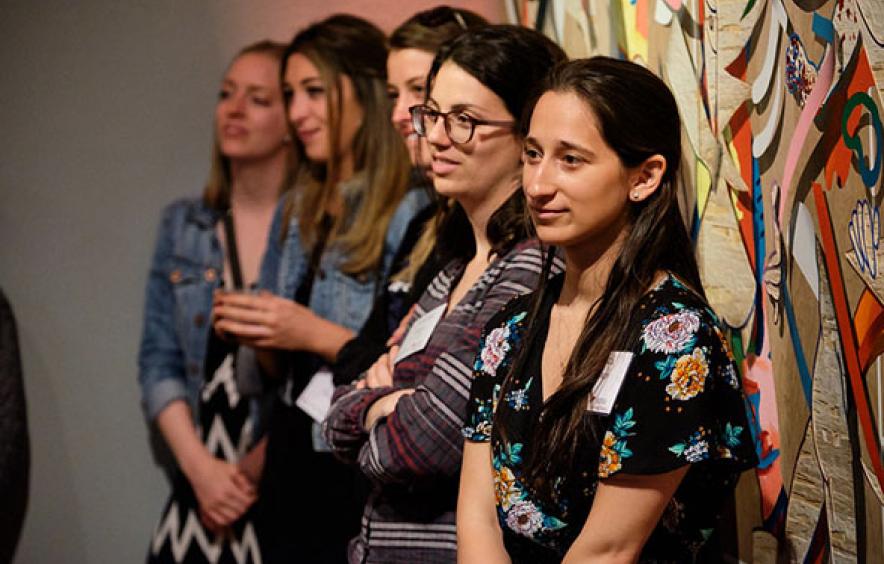 Chilean Exchange
The Graduate School of Professional Psychology's Latinx Psychology specialty has established a professional relationship with the Universidad del Desarrollo (UDD) in Santiago, Chile. Since 2015, Latinx Psychology specialty students have traveled to Chile for two weeks each year, where they have gained a firsthand understanding of the mental health care systems to which our clients are accustomed. In 2020, a group of GSPP students were going to travel to Chile to provide culturally responsive training to a mental health community organization but due to COVID they were not able to travel. Travel to Chile for now is on hold due to COVID and plans for future travel depend on consistent funding. We do have virtual exchanges with UDD students and faculty and plan to continue with these types of virtual immersion experiences in the future.
Meet Our Current Students
Emanuel Hermosillo

Emanuel Hermosillo is currently a second-year doctoral student in the clinical psychology program at the Graduate School of Professional Psychology. He was born and raised in Pasadena, California and obtained his undergraduate degree in Biological Basis of Behavior at the University of Pennsylvania. This year he is an extern in an Integrated Primary Care clinic providing behavioral health services primarily to Latinx populations in both English and Spanish. For his first-year externship he worked in an intensive outpatient setting providing services to people with substance use disorders and comorbid disorders. His clinical interests include Acceptance and Commitment Therapy and therapy with Latinx populations.

Vanessa Magro

Vanessa Magro is currently a second-year doctoral student in the clinical psychology program at the Graduate School of Professional Psychology. She is trilingual and studied Spanish, French, and Latin American and Caribbean Studies in college. After working in communications for the private sector, she served as a bilingual counselor for English- and Spanish-speaking youth and families at a community mental health agency. Currently, she is providing both short- and long- term individual therapy to a variety of diverse clients within the Denver community. She is passionate about making therapy feel safe and empowering for everyone.

Esha Pahwa

Esha Pahwa is currently a second-year student in the Sport and Performance Psychology program at the Graduate School of Professional Psychology. Esha has enjoyed learning Spanish since elementary school and thought that the Latinx Psychology specialty would be a great supplement with her interests. She would love to work with Latinx athletes and performers in helping to enhance their knowledge, skills, and abilities so that they can become the best version of themselves. Esha is originally from Overland Park, Kansas and received her bachelor's degree from the University of Kansas (Rock Chalk). After finishing her masters degree, she will continue her education as a doctoral student at the Graduate School of Professional Psychology and get her license as a clinical psychologist. She is interested in helping different communities learn and understand their individual identities and the wonderful characteristics that make each person special.