Perinatal to Five Mental Health (P-5)
Supporting the healthy psychological development of the youngest among our underserved populations
Psychologists are continuing to learn more about the importance of mental health in early childhood and the need for high quality services for children between birth and five years old. During this key developmental period, children experience critical brain development and learn to establish secure relationships, explore the environment they live in, and experience and express a wide range of emotions. Deprivation or trauma can have serious and long-term effects, making timely intervention and treatment by trained specialists critical in promoting children's healthy psychological development.
While the need is understood, the demand is far from being met. Across the state of Colorado, children and families, especially those in underserved populations, await critical mental health screenings. There is also insufficient training for early education providers, and very few health providers are specially trained in this area.
The Perinatal to Five Mental Health (P-5) specialty addresses growing needs of our community by significantly increasing the number of graduates trained to provide the highest quality of service to perinatal caregivers and their children from birth to five, generating new applied knowledge in this area, and supporting interdisciplinary partnerships that promote health for young children and their caregivers. Specifically, our specialty focuses on addressing the needs of underserved populations, particularly Spanish-speaking and rural caregivers across the state as well as perinatal mothers, fathers, and parenting partners experiencing trauma, anxiety, depression, substance use, and other mental health difficulties experienced during the transition to parenting.
Black Lives Matter.
The P-5 specialty works with the Diversity-Informed Tenets for Work with Infants, Children & Families as guiding, foundational, and aspirational principles in our training through coursework, applied clinical research, and clinical practice. Within the specialty we view our work in diversity-informed practice to be a process and we take responsibility for wanting to broaden and deepen our knowledge and change our practices, accordingly. It is our intention to engage students in this process as we view our growth as interactive among faculty, staff, and students.
Tenets Initiative. (2018). Diversity-Informed Tenets for Work with Infants, Children & Families/Principios informados en la diversidad para trabajar con bebés, niños, niñas y familias. Chicago, IL: Irving Harris Foundation. Retrieved from: https://diversityinformedtenets.org/download-the-tenets/.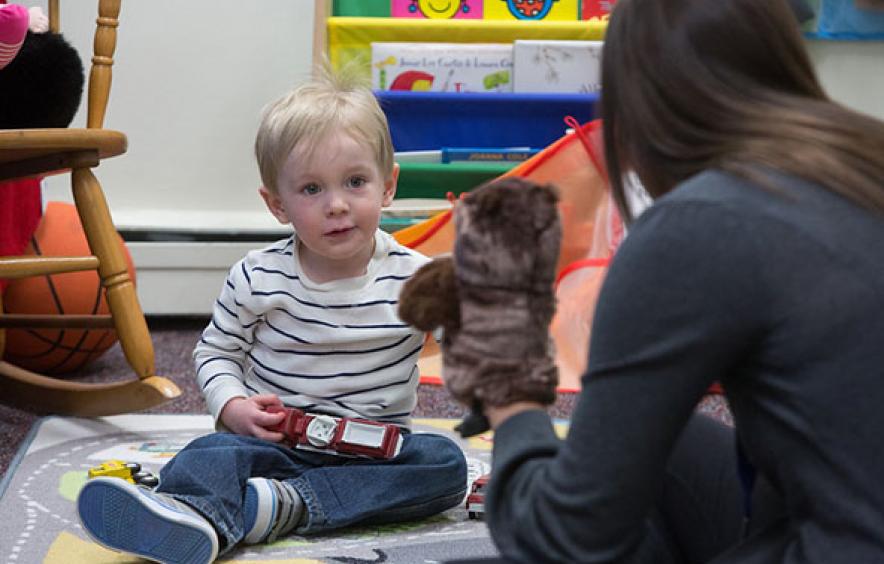 Hands-On Experience
In addition to focused and relevant academic offerings, students have the opportunity to train in the Caring for You and Baby (CUB) Clinic. We offer services in several settings across the Denver Metro area. Our primary location is in our community-based clinic on campus, but we also offer services at a second CUB Clinic location in the Rose Andom Center. Additionally, in 2019, we launched ParentLine Colorado, which offers free telehealth services to new and expecting families across the state.  
The CUB Clinic
Our Goals
We're working to create a world in which:
Expecting caregivers receive support and care during pregnancy and throughout the transition into parenthood.
Children in the critical 0-5 age range have the best possible chance to lead healthy lives and have bright futures, thanks in part to interventions and projects designed for families and communities.
Children and families receive more effective treatment through mental health screenings that identify issues early.
Expert clinical providers are readily available to meet the need for high-quality assessment and intervention services.
The Expecting Well Being Program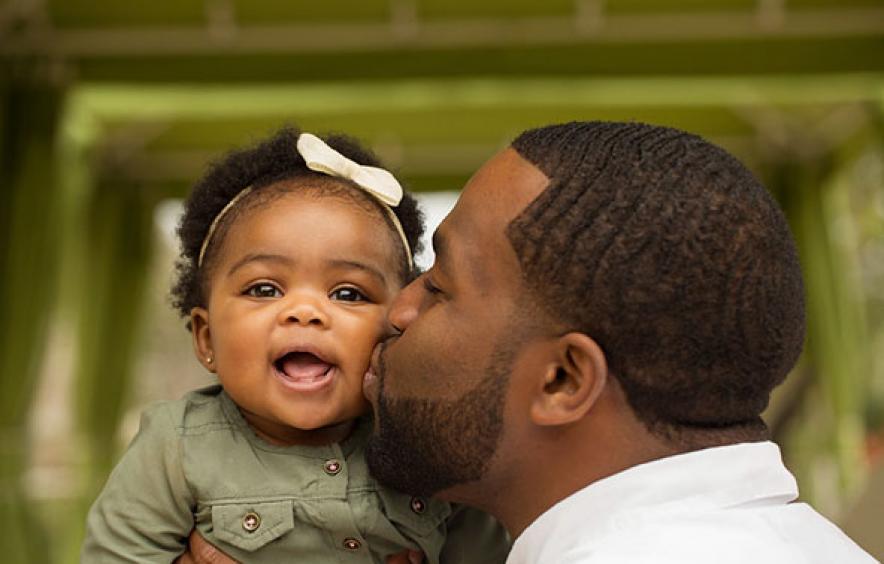 Successful Collaboration
Over the past two years, we have developed clinical training and applied research collaborations across the state and country. Some examples of our successful partnerships include MotherWise Colorado, the Rose Andom Center, Children's Museum of Denver, Denver Public Libraries, Vicki Myhren Gallery, Birch Psychology, the University of Iowa, the University of San Francisco, Colorado Association for Infant Mental Health, Mental Health Center of Denver, Morgridge College of Education, and Fisher Early Learning Center.