Providing a new generation of psychologists with the practical, academic and clinical skills needed to pursue a career in the field of military psychology
The Sturm Family Foundation and the University of Denver's Graduate School of Professional Psychology (GSPP) partnered in 2015 to create an academic and training specialty to serve the military and Veteran population and to address the increased need for psychologists with this specialty knowledge. The Military Psychology specialty expands evidence-based academic training for students, increases access to behavioral health services and provides outreach and consultation to military and Veterans-focused community-based groups – creating a comprehensive system of training and care. At the same time, the specialty provides national leadership with the latest research, best practices and thoughtful leadership around military and Veteran issues.
The specialized training utilizes:
Academic Coursework

Coursework is specifically focused on the challenges and issues faced by Veterans, including military culture and mental health policy, current political affairs and the physiological and psychological effects of service.

Clinical Training

Work in our off-campus Sturm Center, which provides behavioral health care to Veterans, Service Members (including Guard and Reserve) and their families.

Outreach

We strive to build partnerships with a variety of community organizations.

Research

Our students and faculty study the outcomes of clinical treatment to advance research.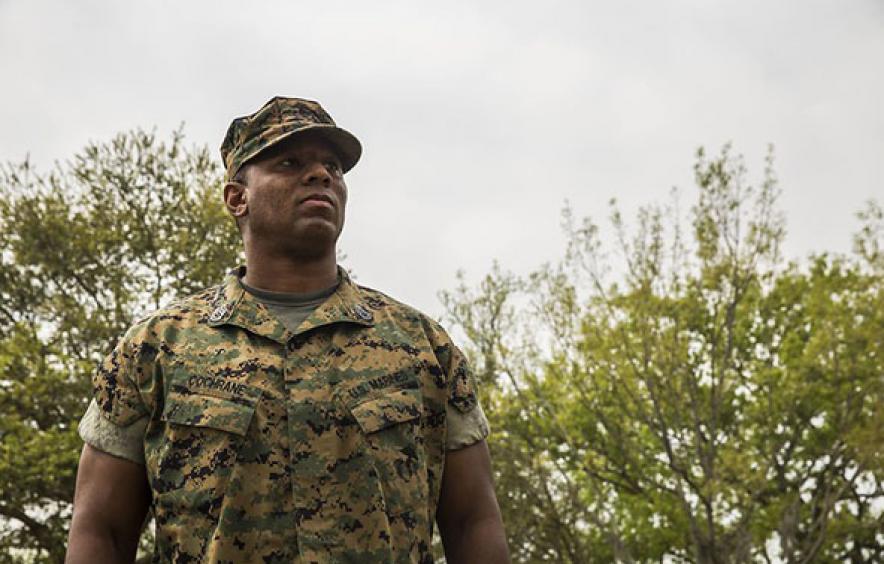 Academic Training
The Military Psychology specialty trains students – many of whom are Veterans, Service Members or military family members – in all aspects of clinical and operational psychology with academic courses, clinical experiences, research training and community outreach. Students within the specialty are trained by psychologists with extensive experience in the Department of Defense, Department of Veterans Affairs and other organizations that work with Veterans, Service Members, and their families.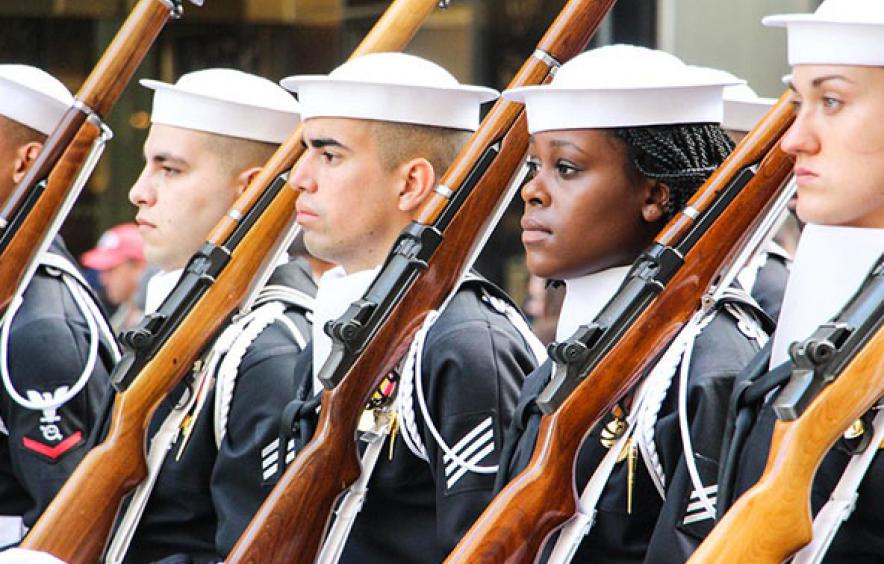 Clinical Training
The Sturm Center
The Sturm Center provides high-quality, confidential, evidence-based behavioral health services for all Veterans, Service Members and their families, regardless of discharge, era, combat or activation/drill status. To ensure everyone who needs services is able to access them, the Clinic operates on a sliding-scale payment model and accepts Medicaid, Medicare and VA Community Care/Triwest.
Learn More
Meet Our Team
Faculty Director - Dr. Erica Adkins
Dr. Erica Adkins is a Licensed Psychologist in Colorado and Ohio. She received her Ph.D. in Counseling Psychology from the University of Oregon in September 2009. She completed her predoctoral internship at Federal Correctional Institute Fort Worth, TX then spent the next 5 years as a psychologist with the Federal Bureau of Prisons. She currently owns and operates Stages of Change Psychotherapy, PLLC, a group practice in Colorado Springs, CO. Her private practice focuses on traumatic stress injuries, PTSD, depression and anxiety disorders.
In addition, she is an AMEDD Officer in the United States Army Reserve. She has extensive clinical experience working with crisis intervention, suicide risk assessment and intervention, incarcerated populations, and military populations both stateside and overseas. Her interests include Psychology of Women in the Military, Suicide Prevention and Intervention, and Multiculturalism, Inclusion, and Diversity in Military Populations.
Associate Clinical Professor and Clinic Director - Dr. Katy Barrs
Dr. Katy Barrs completed her doctorate in clinical psychology at the University of Denver's Graduate School of Professional Psychology in 2007. She is currently an Associate Clinical Professor in the Military Psychology specialty. She returned to the University of Denver six years ago to start and serve as the Clinic Director of the Sturm Center, a training clinic for Veterans, Service Members and their families.  Dr. Barrs has worked with Veterans and Servicemembers at the Minneapolis V.A. Medical Center, the Boston V.A. Healthcare System, and the Denver Vet Center where she served in the role of Military Sexual Trauma Treatment Coordinator. Dr. Barrs oversees the Sturm Center, provides clinical education to multiple students within the clinic, and provides licensed community clinicians with education and consulting about these populations. She has been featured in the documentary Acronym, a timely expose about the nature of PTSD from combat. Dr. Barrs is also the 2016 recipient of the American Psychological Association's Society for Military Psychology (Division 19) Arthur W. Melton Early Achievement Award. She was also won the VFW Post 1 Citizen of the Year Award in 2019.  She feels honored to give back to those who have served our country.
Advisory Council Spotlight
Winters Heafy - Advisory Council Chair
Advisor
Cresa
Background
Prior to embarking on his career in commercial real estate, Winters proudly served in the United States Army for the 75th Ranger Regiment. Drawing from this experience, Winter's expertise is working as an account manager for clients with global, national and regional portfolios to develop and implement corporate real estate strategies. He takes a consultative approach in providing Cresa clients with an integrated service platform that allows a tenant to analyze different real estate scenarios that are mapped to their business priorities and objectives.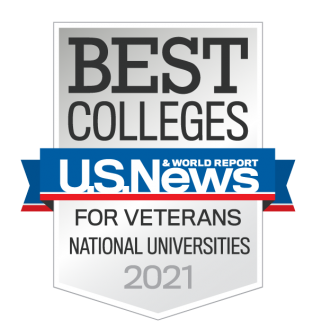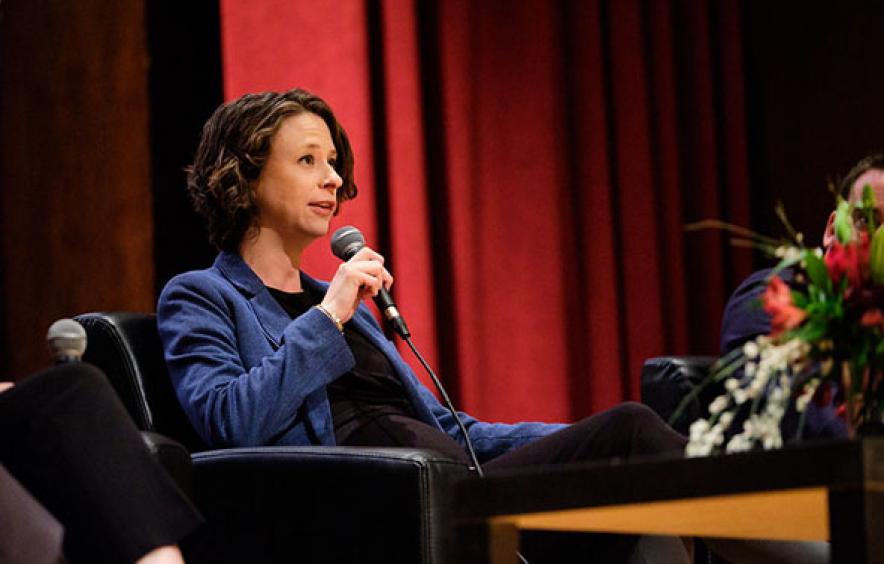 Socially Responsible Community Engagement & Outreach
Through the Military Psychology specialty, we are training a new generation of psychologists with the knowledge and experience needed to effectively tackle the complex issues that affect military affiliated populations. We also provide training for all types of providers across Colorado about cultural competence, health disparities endemic to this community and cutting-edge research and treatment with these populations. We engage in the research and practice of evidence-based and culturally-competent treatments that emphasize performance, growth, functioning, quality of life, recovery and community involvement.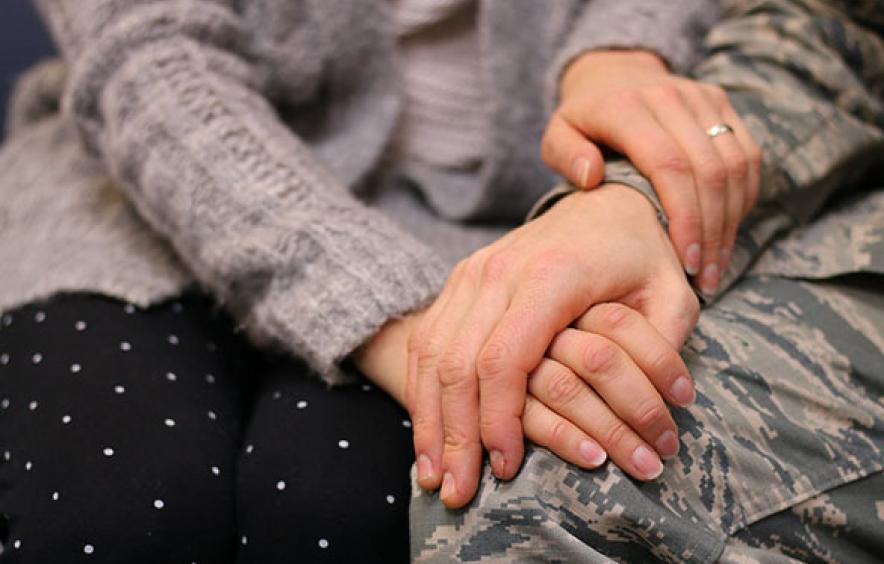 Clinical Outcomes Research
Building on the coursework and clinical training provided, students will engage in research training which emphasizes enhanced clinical outcomes for services provided to this population. By employing new, innovative, and evidence-based treatment approaches with this population, students will engage in all aspects of research training within clinical and academic settings while in the program.
What Memorial Day means to us...
We are so grateful to the men and women who have paid the ultimate sacrifice in service to our country. To honor them, the APA Division 19 Society for Military Psychology Student Chapter and the Military Psychology specialty at the Graduate School of Professional Psychology have partnered to express what Memorial Day means to them.
---