We want to put psychology to work and to maximize its reach and deep human impact. Psychology needs to show up in the right forms, in the right places, and at the right times. We believe that one of the best ways we can make that happen is by engaging with our community, locally and globally. We reach out through public events, workshops, policy and advocacy efforts, and by offering resources to those in need.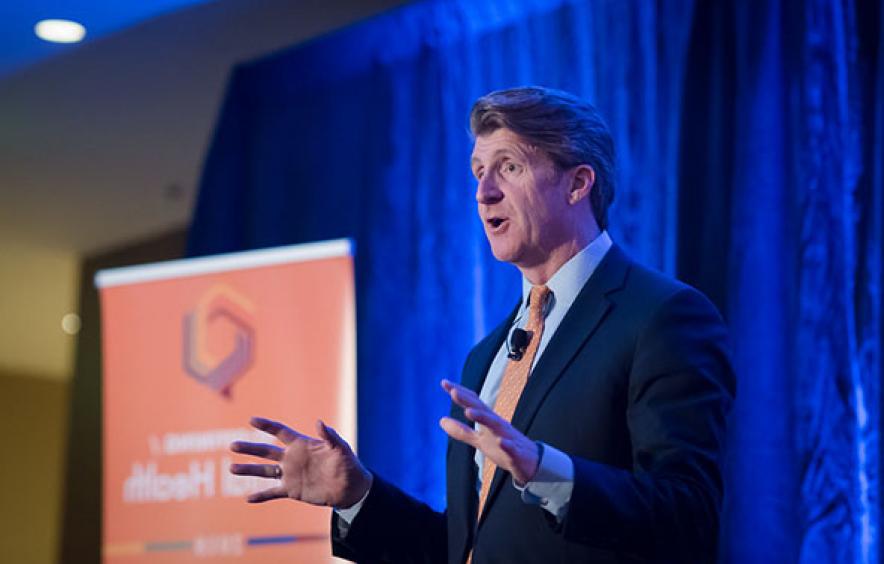 Public Events
Through our Redefining Mental Health initiative, we have seen the importance of bringing people together. Every year we organize a series of events where community members can learn more about us, the work that we are doing, and what it means to redefine mental health.
Events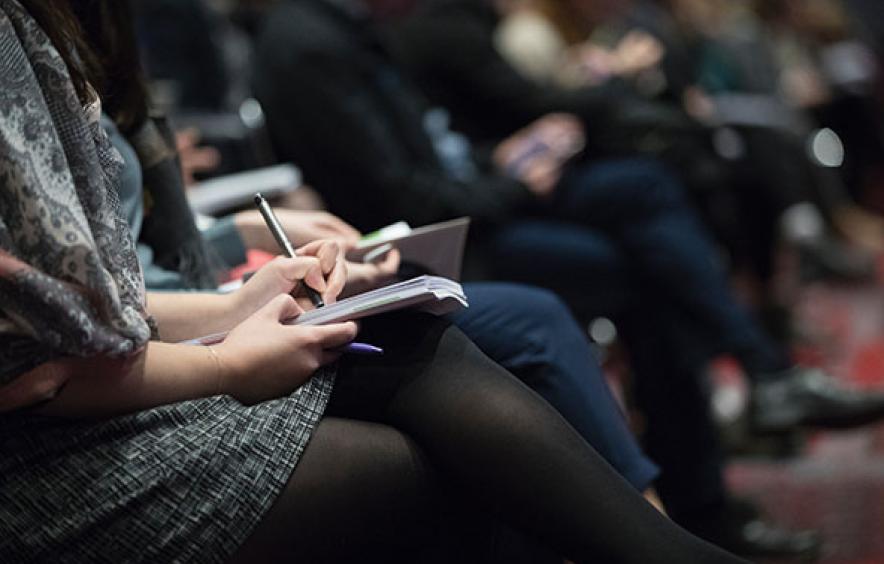 Policy and Advocacy
As part of our strategic plan Innovation & Impact: Psychology Applied to a Complex World, we have outlined six objectives which will broaden our reach and increase our value to our community, while also further enriching the education we provide. Our fifth strategic objective is to transform the environment for the practice of psychology. With this goal in mind we will work to decrease stigma, improve awareness, increase the use of psychology services, and build a climate of contextualized care. We also envision quality engagement with policy makers, to share our expertise in the crafting of legislation and regulation. We seek to make the Denver area a model mental health environment and to do our part across the nation and around the world.
Learn More
The Advocate
The Advocate is GSPP's student-run newsletter discussing diversity within our school, the University of Denver, and the Denver community as a whole. The monthly publication highlights current student and faculty involvement within the surrounding community and provides opportunities for advocacy.
Scrivner Institute of Public Policy
We are proud to support and participate in the Scrivner Institue of Public Policy at the Josef Korbel School. Scrivner works at the intersection of real-world problems and practical policy solutions to those problems. It is by its nature interdisciplinary and multidisciplinary, bridging knowledge between academic disciplines and today's most crucial issues.
Mental Health Education Open House
In order to foster relationships between our GSPP community and local elected officials, we hosted a Mental Health Education Open House for Colorado legislators. Our goal was to introduce our state's lawmakers to our programs and the work that we are doing to improve mental health.
Student Groups and Resources
Already a student? Check out our student support site for COVID-19 related information and resources.
Student Resources
Colorado Assessment Society
The Colorado Assessment Society (CAS) is an organization of psychologists dedicated to the advancement of cognitive and personality assessment. The purpose of the organization is to foster the training, practice, and development of cognitive and personality assessment as a discipline, science, and profession through meetings, workshops, research, and dissemination of findings.
Diversity Dialogues
Diversity Dialogues is open to all students, staff and faculty in GSPP. The committee meets twice per quarter and hosts events/discussions to address topics such as micro aggressions in therapy, identity-based violence, and multiculturalism in assessment. Diversity Dialogues also advocates for inclusion of students including promoting religious diversity, advocating for rights of students with disabilities, and gender nonconforming students.
Voices of Discover (VOD)
Voices of Discovery (VOD) is a program designed to allow students, faculty, and staff to explore and process multicultural issues and experiences in small groups. Groups meet twice per quarter, and members are asked to participate for the full year to establish group cohesion and continuity of group dialogue. Members are strategically assigned to groups to include individuals of varying race, ethnicity, religion, gender identity, nationality, sexual orientation, etc. in order to promote differing perspectives within multicultural discussions.
GSPP Pride
GSPP Pride is an affinity group for students, staff, and faculty at GSPP who are members of the LGBTQIA+ community. The group was created in 2019 to meet the need for this community to gather and talk about issues relevant to being LGBTQ+ at GSPP, at DU, in Denver, and globally. Following in the path established by A Seat at the Table, GSPP Pride will serve as a resource for queer students, faculty, and staff to "unapologetically show up and let themselves be fully seen and known." GSPP Pride provides a voice for LGBTQ+ members of the GSPP community when issues arise.
Denver Health Rehab and Neuropsychology (DURHN)
DURHN is a student-run organization that represents and promotes the educational and training interests of DU graduate students specializing/interested in clinical rehabilitation psychology, health psychology, and neuropsychology. The primary purpose is the dissemination of information in these fields to a diverse group of students at DU, and the building of professional relationships with local psychologists in these specialty areas.
A Seat at the Table
A Seat at the Table is a quarterly meeting of racial minority persons at GSPP to process experiences as graduate students. A Seat at the Table will provide a space for students of color, bi-racial, and multi-racial students to openly engage in dialogues amongst other minority students about the unique experiences and stressors of being on a predominantly white campus. A Seat at the Table will serve as a resource for students of color and minority students to unapologetically show up and let themselves be fully seen and known, where they can speak from the heart as opposed to worrying about what is socially acceptable.
Pizza and Psychoanalysis
Pizza and Psychoanalysis is an opportunity for University of Denver students and their peers to network, enjoy great food, and learn about the many clinical applications of psychoanalytic theory in a casual setting. This group is held once per quarter at GSPP. Participants enjoy free pizza with an experienced clinician affiliated with the Denver Psychoanalytic Society and can expect an interesting theoretical talk and/or case presentation with plenty of time to explore and ask questions. Whether students have experience with psychodynamic theory or not, Pizza and Psychoanalysis is an excellent opportunity to learn more.