MA Sport Coaching (Online)
The online MA in Sport Coaching (MASC) program educates and prepares coaches of all sports and levels — as well as strength and conditioning coaches — to enhance athlete, team, or client performance. Students benefit from a comprehensive, flexible and individualized curriculum designed by internationally respected faculty experts in coach education. We offer an ideal blend of coursework in sport sciences and the psychological, sociological and ethical aspects of sport coaching. Our student-coaches engage in interactive, student-centered coursework to gain practical skills for real-world settings.
Students benefit from faculty experts in coaching education and online teaching, and continually engage with a vibrant network of peers, coaches and faculty dedicated to their success. As innovators and continuous learners, students graduate as quality scholar-coaches prepared to enhance performance effectively and ethically.
Empowering Coaches, Transforming Athletes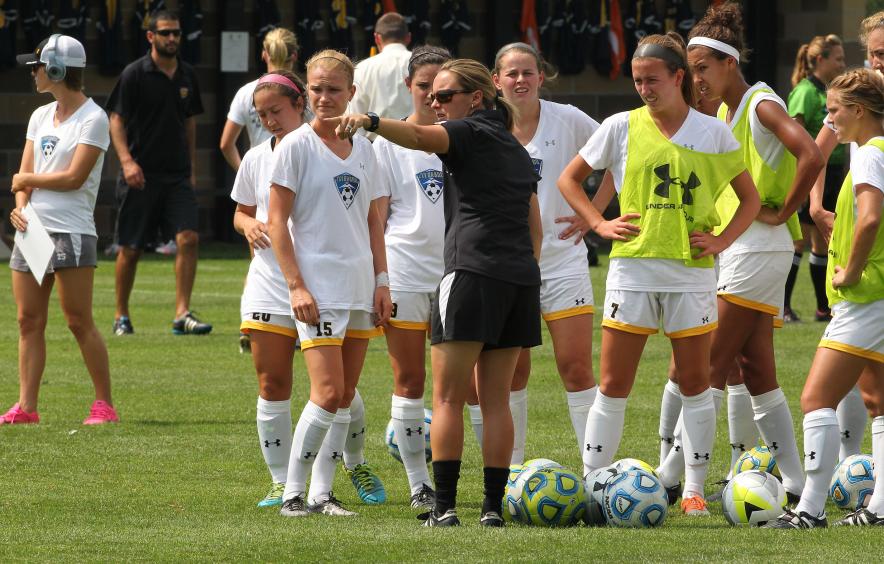 Program Highlights
The Sport Coaching program was created and is currently led by internationally respected coach educator Dr. Brian Gearity. 

Program designed to be flexible, personalized and completed fully online. We also hold, and support, virtual and in-person events such as guest speakers and scholars, coaching clinics, conferences and workshops.

Courses designed by experts in teaching, learning, coach education and student success.

Courses taught by experienced coaches and trained instructors in online education.

Course assignments use lifelike coaching issues and scenarios to help students integrate theoretical and practical knowledge to improve the coach's decision making and effectiveness with athlete's performance.
Watch a video message from the Director
Watch to learn more about our exceptional online courses
"What sets the MASC program apart from other master's programs, especially other online programs, is the meaningful interaction students have with their peers and professors." Cally E, MASC Alumna
"My favorite thing about the program is that everything I learn can be immediately taken into the practice setting to make me a better coach. The coursework and assignments are very thought-provoking, and have expanded how I think about coaching." Will R, MASC Alum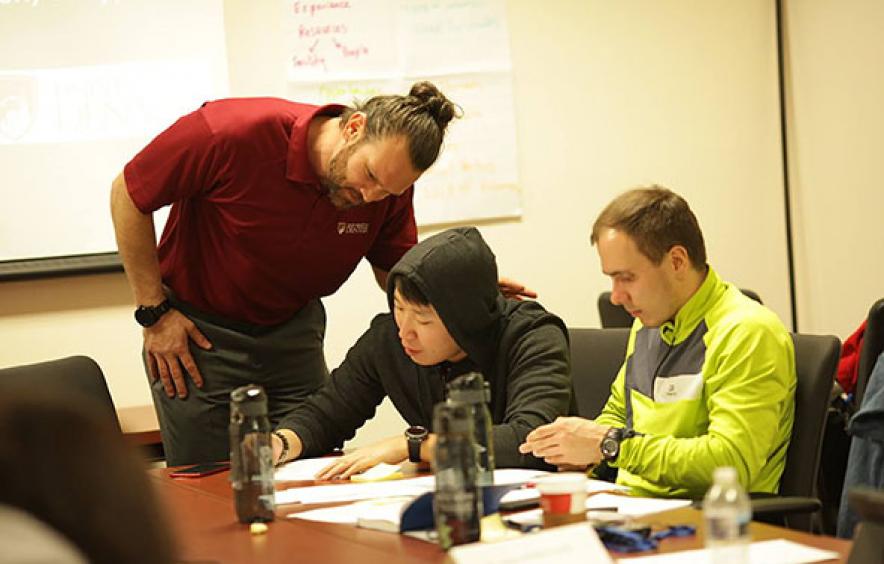 Curriculum
The Graduate School of Professional Psychology, along with most graduate courses at DU, uses the quarter system. The Sport Coaching program requires a minimum of 46 quarter hours (i.e., equivalent to 36 semester hours). Our courses are offered year-round in each of the four quarters: fall, winter, spring and summer. We offer two required courses per quarter, along with several elective courses. 
The MA Sport Coaching degree can be completed in as short as five academic quarters or up to five years. The average student completes the degree within two years.
Required Courses
The following are required courses, along with the corresponding credit hours in parentheses:
CPSY 4700: Organization & Administration of Sport (4)
CPSY 4705: Sociocultural Aspects of Sport Coaching (4)
CPSY 4710: Motor Learning & Sport Pedagogy (4)
CPSY 4715: Strength & Conditioning and Injury Prevention Program Design (4)

May be substituted if the student possesses CSCS.

CPSY 4720: Psychology of Athletic Performance (4)
CPSY 4725: Philosophy and Ethics of Sport Coaching (4)
CPSY 4730: Biomechanics of Athletic Performance (4)
CPSY 4735: Understanding Sport Research (4)
Applied Sport Coaching six-course sequence (6)
Applied Sport Coaching 1: Intro to Reflective Practice & Action Research (1)
Applied Sport Coaching 2: Reviewing the Literature & Planning the Research Process (1)
Applied Sport Coaching 3: Data Collection and Analysis (1)
Applied Sport Coaching 4: Implementing Action Plans (1)
Applied Sport Coaching 5: Writing and Communicating Research (1)
Applied Sport Coaching 6: Research Dissemination and Reflection (1)
A distinguishing feature of the MASC program is the Applied Sport Coaching course sequence. This sequence is designed to serve as a platform for students to develop a deep understanding of real-world, complex scenarios within coaching. Through reflective practice, action research and close mentorship from faculty, students emerge as scholar-coaches prepared to contribute as leaders in sport. 
Approved Elective Courses (8)
Electives are offered on a rotating schedule and are based on student interest and program growth. We currently offer the following elective courses:
CPSY 4620: Kinesiology (2)
CPSY 4610: Exercise Physiology (2)
CPSY 4635: Athletic & Performance Nutrition (2)
CPSY 4712: Tactical Strength and Conditioning (2)
CPSY 4722: Social-Psychology of the Body, Health & Performance (2)
CPSY 4723: Sport Technology (2)
All students will be advised on their coursework and degree plan by Dr. Gearity or Dr. Kuklick. It is recommended that students consider how to individualize their coursework to meet their personal desires and professional needs while completing the degree in a timely manner. 
The Master of Arts in Sport Coaching program earned the distinction of achieving the National Strength and Conditioning Association's Education Recognition Program as an Applied Graduate Studies Program. One of a few such programs in the world, our program aligns with the educational guidelines provided by the world-wide leader in strength and conditioning.
The "ERP" logo is a trademark of the National Strength and Conditioning Association in the United States and/or other countries.