Putting Theory into Practice
Our community clinics are essential tools in our mission to redefine mental health. Students, under the supervision of licensed professionals, provide a range of psychological services to both individuals and populations.
The clinics provide our students with essential, real-world experience in professional settings while simultaneously delivering vital services to the community. Beyond the value they add to our students' education, our clinics serve as critical community resources for populations ranging from military veterans to disaster victims.
Professional Psychology Clinic (PPC)
The PPC has been a Denver community resource for more than 30 years. The clinic provides low cost, high quality, culturally sensitive psychological services to the Denver community, including assessments, forensic services and therapy options for individual adults, children, adolescents, couples, families and groups.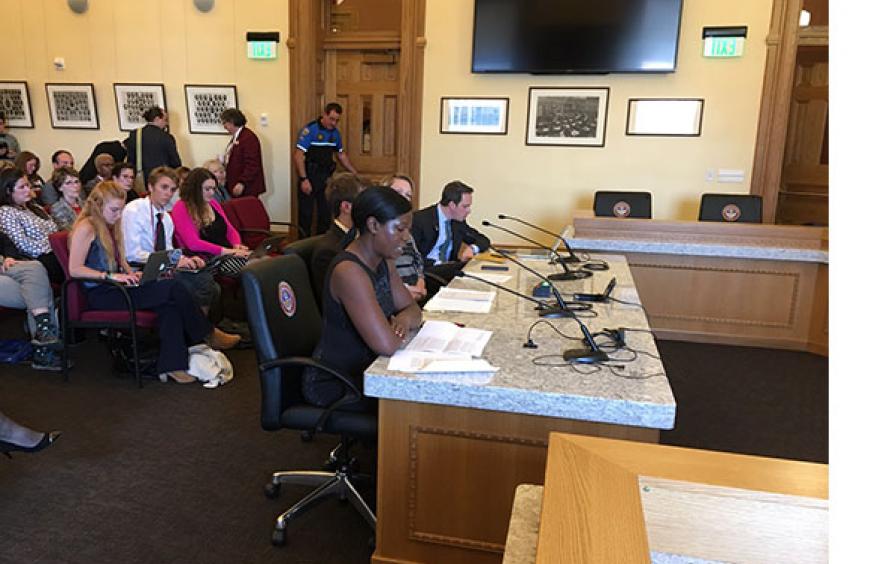 Additional Resources
Colorado Resilience Collaborative
The CRC is an interdisciplinary initiative working to address psychological challenges deriving from identity-based violence due to radicalization and discrimination based on race/ethnicity, nationality, faith and ideology.
The Juvenile Justice Project
The Juvenile Justice Project (JJP) is a specialty clinic operating through Denver FIRST. The current JJP program, funded by the Office of Juvenile Justice and Delinquency Prevention (OJJDP), aims to provide gender sensitive and culturally responsive, evidence-based intervention and prevention services to juvenile justice involved girls in the Denver metro area.