At the Graduate School of Professional Psychology, we're dedicated to bettering ourselves and the world at large. We empower and prepare our students for rewarding and impactful careers through an applied approach to education. That education takes place in a supportive, collaborative community, facilitated by accessible faculty and staff that strive every day to challenge, inspire and learn.
We put psychology to work with a wide-ranging human impact. You'll learn proven techniques and cutting-edge new methods and, more importantly, how to maximize the impact of your unique skills and perspectives. Research, clinical and field work, and collaboration with experts all come together to form a foundation of inquiry and exploration that prepares you to excel in your professional pursuits.
Our most crucial goal is to affect positive change in the world and ensure students are able to do so in ways that respect and affirm their backgrounds and challenges. A vibrant network of friends, community members, alumni and local professionals offer their connections, expertise and generosity to help us accomplish those goals. The GSPP community also helps us ensure we continue to look inward to determine how we can bring and amplify underserved voices. We're proud of our history, but the work continues. Join us as we use psychology to steadfastly work to improve our world.
We look forward to meeting you,
Torrey Wilson, PhD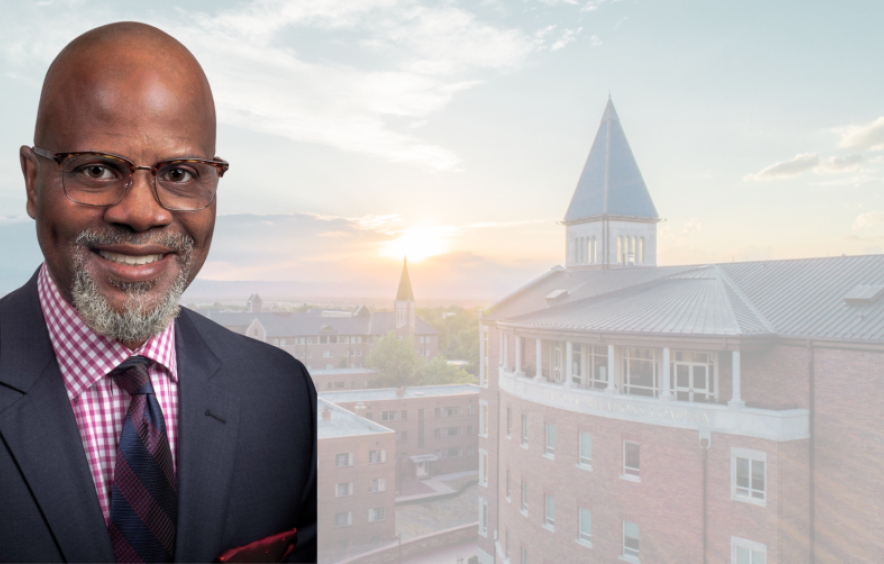 Meet Dean Torrey Wilson
Dr. Torrey Wilson is currently Dean of the Graduate School of Professional Psychology at the University of Denver. He previously served as Dean of the College of Applied Behavioral Sciences at the University of Indianapolis. In addition to his academic career, Dr. Wilson has provided consultation services in a variety of settings, including large and medium sized corporations and organizations, including PriceWaterhouseCooper, Time-Warner, Ford Motor Company, UFJ Bank and USG Corp. He has conducted training workshops that focus on diversity and awareness of differences, change management and work-life balance. He also served as Director of Multicultural Affairs for a university in Chicago, where he was responsible for the planning, development and implementation of overall diversity and inclusion efforts for the institution. Dr. Wilson developed the university's mediation process for resolving conflicts that centered on diversity and oversaw the implementation of programs to enhance the cultural competency of faculty and staff. In addition, he has served on several institutional committees dedicated to issues of diversity, along with various non-profit boards.
Dr. Wilson has provided individual, couples, family, and group psychotherapy, addressing issues of culture and race, sexual orientation, development and growth, as well as change and communication processes.
Our Goals and Values
We're determined to excel in several areas that will contribute to our overall goal of serving as a model school of applied psychology and a force for justice and understanding locally and across the world.
Inclusive Excellence

For the field of psychology to be fully vital, a wide range of perspectives and backgrounds must be represented. We're increasing the diversity of our programs and actively working to decrease the financial requirements for a psychology education.

Applied Research

Research is at the center of everything we do. Through rigorous inquiry, we develop new techniques and shed light on age-old dilemmas. We use clinical research to gain new insight while actively improving lives.

Contextualized Care

We work to deeply understand the contexts in which our work is being done. We make sure our students are able to provide care using methods that are culturally and linguistically appropriate to the groups which which they they work.

Collaboration

Within the school, across campus and internationally, GSPP students, faculty and staff establish mutually beneficial partnerships within the field of psychology and outside it. These relationships build the base of knowledge and techniques that makes us special.

Community Impact

We're determined to make life better for the individuals in our communities and to be a transformative force for psychology by:

shaping public policy
increasing access to services
eliminating the stigma that all-too-frequently accompanies engaging in those services