Your Community For Life
GSPP provides a comprehensive education that empowers students to redefine mental health practices in their communities and across the globe. Our faculty, who are active mental health practitioners, expose students to a wealth of psychological philosophies, theoretical backgrounds and work settings. In addition to our core faculty, GSPP is fortunate to also have a strong alumni community that also provide educational opportunities and resources for our students.
Whether you are an alumni hoping to connect with others at GSPP, a student navigating your education, or a potential student exploring opportunities through our school, we'd love to hear from you. 
Alumni Engagement Committee
The Heart of Our Alumni Community
Are you interested in helping drive alumni engagement with GSPP? Join our Alumni Engagement Committee and:
Keep your fellow alumni engaged through events, volunteer opportunities and mentoring.
Guide our annual alumni award nominations.
Help create and promote opportunities for professional development and continuing education.
Strengthen our community.
If you're interested in learning more about the Alumni Engagement Committee or attending our next meeting, contact GSPP's Director of Alumni Engagement, Carly Einstein, at GSPP.alumni@du.edu.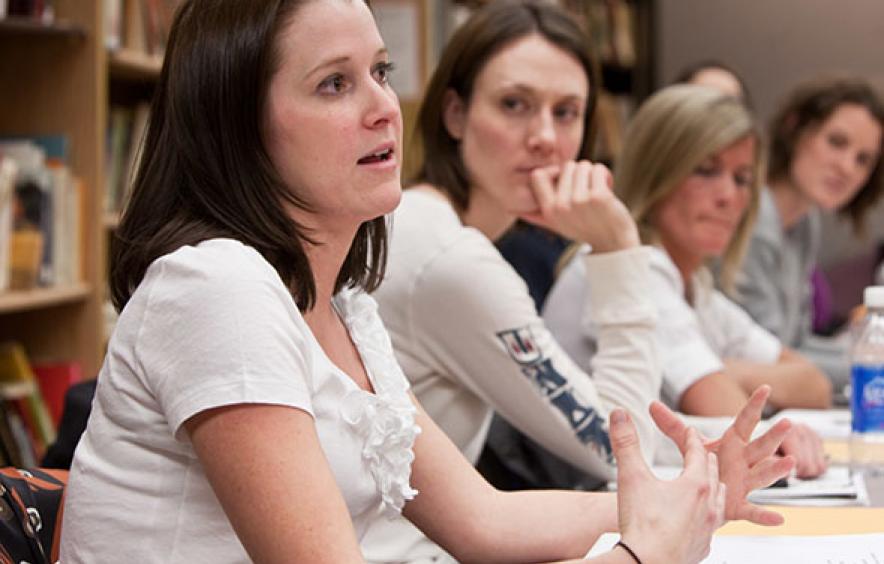 Give to GSPP
By contributing to GSPP scholarships and programmatic support, you're helping us continue our leadership role in the mental health field while empowering the next generation of psychology professionals to work at the intersection of mental health and public good.
Any size contribution to our programs or scholarships can have a direct and tangible effect on our intellectual community, or on a project you're specifically passionate about. By investing in our students, you're investing in the mental health of the communities we work with every day.