Researching New Pathways
Our faculty and students undertake research projects that explore the psychology around society's most pressing challenges, seeking to change the conversation and culture surrounding mental health.
Explore our current projects, and learn about how we're working to understand and serve our communities.
Denver FIRST Juvenile Justice Project
The Denver FIRST Juvenile Justice Project aims to provide gender sensitive and culturally competent evidence-based intervention and prevention services to juvenile justice involved girls in the Denver metro area. Implementation of services and care delivery will occur in three phases: 1) screening, intake, and assessment; 2) treatment and recovery supports; and 3) case management and discharge planning. Additionally, the proposed project will provide trauma-informed care trainings to key community stakeholders who work with juvenile justice involved girls. Finally, the project will entail program evaluations of proximal and distal outcomes, such as a reduction in behavioral problems and mental health symptoms and recidivism.  
The Denver FIRST Juvenile Justice Project will achieve the following goals: 1) Increase the number of child and adolescent girls (ages 6 to 17) receiving comprehensive treatment for behavioral disorders, adverse childhood experiences, and trauma, 2) Increase involvement of parents/caregivers in their child's treatment, 3) Improve behavioral and mental health outcomes for participating child and adolescent girls, 4) Decrease program participants' involvement in and exposure to crime and violence, and 5) Increase the number of trauma-informed community stakeholders (i.e., attorneys, probation officers, case workers, judges).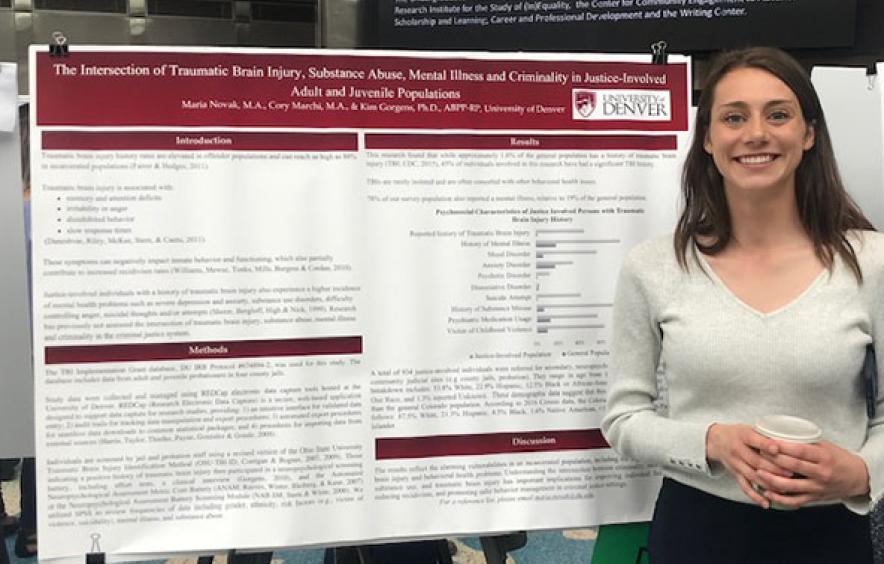 Traumatic Brain Injury in Criminal Justice
Inmates living with traumatic brain injury (TBI) are an understudied, vulnerable population, and are overrepresented in correctional facilities. TBI has been linked to poor impulse control, aggressive behaviors, deficits in attention span, and higher risks for substance use disorders. Symptoms often negatively impact behavior within corrections and contribute to increased recidivism rates. The prevalence of TBI within corrections is very high; although rates vary among sites, our pilot data from the Denver County Jail Mental Health Transition Unit suggests that up to 96% of those inmates have a history of at least one complicated TBI.
GSPP is working with 28 justice sites from jails to specialty courts and Division of Youth Corrections with plans to expand throughout the Department of Corrections as well. Our primary goals are to screen for identification of individuals with TBI, build a trained TBI workforce (including mental health and neuropsychological assessment service delivery), provide information about TBI to families and make referrals to appropriate service providers, and facilitate access to needed services. Secondarily, we are able to embed unique service learning opportunities into psychology graduate training at GSPP and have also created more than 30 field placement and work-study positions for students.
Learn More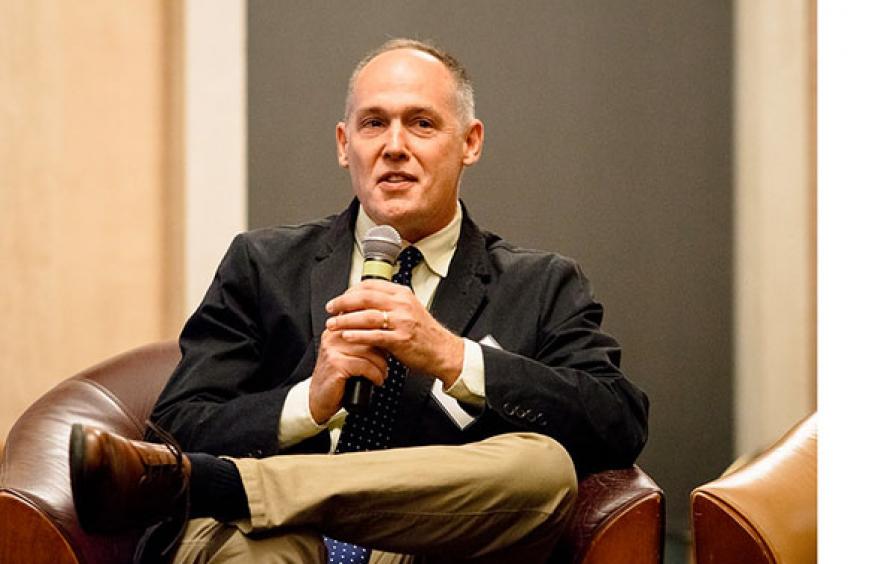 The College Gateway Program
Red Rocks Community College
Through our Forensic Psychology program and Denver FIRST, our students have the opportunity to work with participants in Red Rocks Community College's Gateway program, a reentry program for returning citizens from across Colorado. It provides a supportive, prosocial environment for returning citizens interested in furthering their education and enhancing their return to the community. The Gateway model is very successful and is becoming a recognized model for reentry services. Neil and Debbie Gowensmith, along with their research team, work with the participants at Gateway to explore the ingredients of success through qualitative and quantitative methods. The use of photo voice methodology has been especially powerful, as Gateway participants show through photographs their journeys as returning citizens.
FC Bayern Munich
Following the announcement of a partnership between the University of Denver (DU) and FC Bayern Munich in October 2018, experts across campus began to brainstorm ways to collaborate. With one of the most prestigious sport and performance psychology programs in the country at DU, the idea was formed that Sport and Performance Psychology colleagues with DU and FC Bayern Munich could connect. Capitalizing on Dr. Jessica Bartley's visit to Munich in September 2019, our Sport and Performance faculty and students are working to develop relevant and valuable online content for coaches and athletes alongside professionals from FC Bayern.
Fight Oar Die
The Fight Oar Die team, an all-veteran rowing team, completed the Talisker Whisky Atlantic Challenge. They spent 50 days, 11 hours, and 35 minutes at sea working their way through the grueling Atlantic race to raise awareness for Veterans' issues. Throughout their training, our Military Psychology and Sport and Performance Psychology students partnered with the team to provide consultation as well as to collect data to better inform future FOD crews. When the team arrived in Antigua, DU students met them at the finish line for a full debrief. To learn more or to donate to the cause visit usvetrow.org.