It is because of community partners that we are able to provide such robust educational programs as well as community resources and research opportunities. We are so grateful for the organizations that invest in the work that we are doing and contribute to the wellbeing of the communities we serve. Our external partners help us to provide valuable services, learning opportunities, fresh perspectives, and innovative ideas.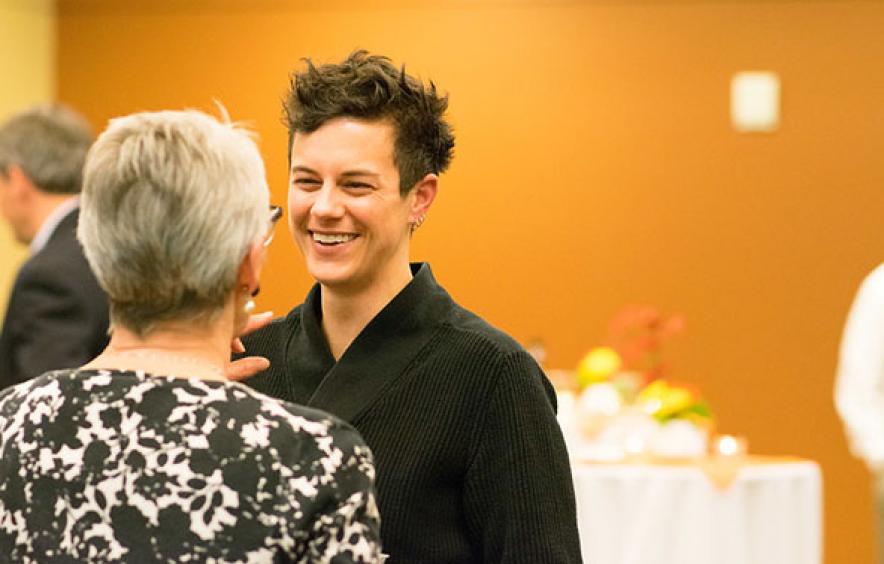 GSPP in the Community
Over the past four decades we have established some incredible opportunities for our students and faculty to collaborate with community organizations. Those collaborations have not only led to the development of exceptional mental and wellness professionals, but have also provided direct services for communities with the greatest need. A few examples include:
WePlay Denver
In partnership with the Children's Museum of Denver at Marsico Campus, faculty and students from the Infant and Early Childhood Mental Health and Latinx Mental Health specialties within the Graduate School of Professional Psychology at the University of Denver are piloting a new WePlay program in our community. The program brings caregivers and little ones together for play groups. Through culturally-responsive support and facilitation, based in best practices in child development and mental health, we are creating a community where parents feel connected and can find respite from the various stressors of parenting.
Embedded Psychologist Programs
As a part of our embedded psychologist programs, GSPP students are able to participate in practicum training in non-traditional placements, such as at the Colorado Africa Organization's refugee drop-in center or at the Girls Athletic Leadership School (GALS). These community psychology opportunities allow the students to provide versatile and targeted support based on the needs of that site with guidance from a licensed psychologist. This model allows GSPP students to literally "meet clients where they are," reducing barriers to treatment.
Funding Partners
We are so grateful to the individuals and organizations who help fund programs for our students as well as community outreach events and necessary resources. Some of our outstanding partners include, but are not limited to:
Boeing
We are thrilled to have Boeing as one of our funding partners to help further the work that we are doing in Military Psychology. In 2019 the company announced a grant to support direct services and outreach for the Sturm Center. Through this grant, Boeing hopes to help build better lives for transitioning service members, veterans and their families. 
Boeing
PIVOT Foundation
Our students faculty and staff are grateful for the support provided by the PIVOT Foundation. The nonprofit, which was created by John Elway, Larry Mueller and George Solich, supports our embedded psychologist work with the Girls Athletic Leadership School (GALS). The organization is dedicated to helping children in Colorado succeed.
PIVOT Foundation
Optum
Optum is a key partner for the Graduate School of Professional Psychology. Their support aids development of research protocol and evaluation of contemporary mental health needs and concerns of the broader Colorado community. This is being done in connection to GSPP's 2020 Redefining Mental Health anti-stigma platform and events. Optum is a leading health services innovation company dedicated to helping make the health system work better for everyone.
Optum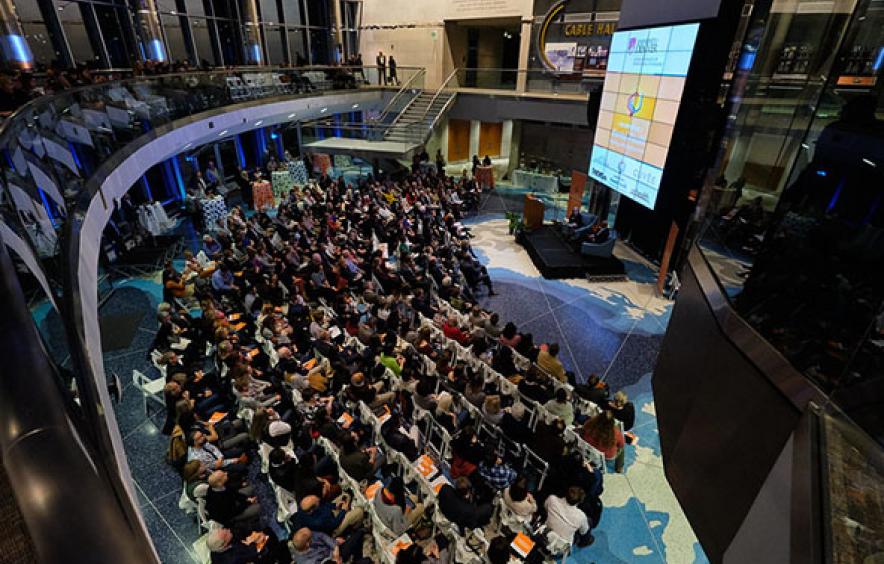 Ongoing Collaborations
Community Bank Philanthropic Consortium 
Piloted in 2019, the Community Bank Philanthropic Consortium creates community-based philanthropic support to Colorado communities by helping meet mental health needs and bolstering the strength and the fabric of our city. For the consortium's inaugural year, the theme is BabyFest2020. The goal is to utilize the impact of GSPP's Infant and Early Childhood Mental Health (IECMH) specialty and Latinx Psychology specialty in collaboration with consortium partners. We are so grateful to have BoK, FirstBank, and Citywide Banks as our partners for this initiative. Through these collaborations, our two specialties will be able to serve nearly 300 families, with 550 contact hours, in a year of clinical work.
Carla Garrity Endowed Scholarship
Dr. Carla Garrity was an early faculty member at the Graduate School of Professional Psychology and we honor her legacy as she passed away in July 2019. Dr. Garrity is someone who touched the lives of many and whose legacy will live on through her family and the GSPP community. In 2016, the Carly Garrity Memorial Endowed Scholarship Fund was established by a member of our community deeply impacted by her work, and has since helped many students pursue their education. This summer, a $50,000 pool of matching resources was committed to grow the fund by Nancy Gary (PsyD '92), a lifelong friend and colleague of Dr. Garrity. Contact Ashley.Haliko@du.edu for more information on ways to take advantage of this generous matching opportunity.