Grant Greenlights Denver FIRST's Brain Injuries Screening Program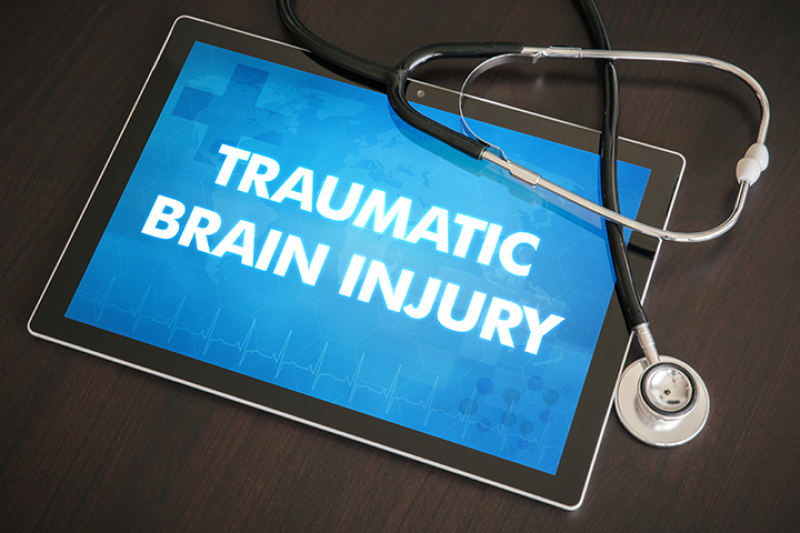 Researchers from the University of Denver's Graduate School of Professional Psychology (GSPP) recently received a $948,000 grant from the Colorado Fines Committee to run a pilot program that addresses a key gap in the state's criminal justice system. The new Brain Injuries Screening Program assesses defendants whose competency to stand trial has been called into question to determine if they have a history of traumatic and acquired brain injuries (TBI and ABI).
"In the criminal justice system, if someone enters a question of competency, it actually presses the pause button on a defendant's constitutional rights to a speedy trial," says GSPP professor Kim Gorgens. "It's the one gray area in the criminal justice system. People have protections all along with the exception of this tiny little window that is like a gaping pothole."
A study Gorgens conducted in 2020 found the average prevalence of TBI history among adults in Colorado jails and problem-solving courts is 54%. These individuals are disproportionately susceptible to psychosocial vulnerabilities and poor outcomes, including substance abuse, violence and recidivism. This research prompted Gorgens and her team to examine how these individuals were faring in the state's competency system.
"People can get stuck in the system for several years because they aren't getting the individualized, needs-based approach that something like this program can provide," says Jennifer McMahon, a GSPP research assistant professor who is managing the Brain Injuries Screening Program. "I want to emphasize that the providers are doing an excellent job, but there might be a piece missing to the puzzle where we can help provide a clearer roadmap."
The program, which is run through Denver FIRST (the Denver Forensic Institute for Research, Service and Training), recommends tailored interventions based on an individual's TBI history and cognitive functioning. These are designed to help the defendants as well as the correctional and healthcare personnel who work with them. Defendants who present as difficult or non-compliant, for example, might have significant cognitive impairments that affect their behavior. Understanding this vital context and learning effective intervention strategies can help the defendants—and their providers—move forward in the competency system.
"I think it's validating in a lot of ways," says McMahon. "Not just for the client but also the folks who are working with the client and experiencing these difficulties second hand."
DU graduate and doctoral students play an integral role in running the program. Once a defendant is referred––either through the correctional facility where they are awaiting trial or the outpatient service where they are receiving treatment––a DU student works under the supervision of a licensed clinician to assess TBI history. Conducting the screening, preparing a specialized neuropsychological report, and reviewing the recommendations with the defendants and their providers presents students with a unique firsthand experience.
"This is one of the fantastic things about our program that helps us stand out and be innovative," says McMahon. "We're able to utilize the expertise of our students. And it allows the students to capitalize on their clinical skill set, in addition to providing that extra training and preparing them to serve the community after they graduate. All of our students are either forensically focused, neuro-focused or both. They have a really clear path they've identified and have undergone extensive training to be able to work in this program and be part of the project."
The value proposition for the defendants is just as clear. "For a lot of folks in the criminal justice system, this will be the only time they spend an hour or two with a behavioral health clinician," says Gorgens. "The chance for someone to tell their story and then have our clinicians circle back with feedback that is really designed to promote self-advocacy—we've found over the years that's the secret sauce."
While the Brain Injury Screening Program is new, it is rooted in decades of research conducted by Gorgens and her colleagues. The paradigm it follows is known as the Colorado Brain Injury Model, which was developed by DU researchers and community partners several years ago. Today, over a dozen states as well as a province in Canada have adopted the model. "There are a lot of systems using this model with a lot of success," Gorgens says. She hopes and believes that applying the model to Colorado's competency system will yield similar success.
The grant will fund the program for two years, but the team is optimistic it will run even longer.  "Our goal is to be able to examine our outcomes and extend how far-reaching this program can be," says McMahon.