The Juvenile Justice Project (JJP) is a specialty clinic operating through Denver FIRST. The current JJP program, funded by the Office of Juvenile Justice and Delinquency Prevention (OJJDP), aims to provide gender sensitive and culturally responsive, evidence-based intervention and prevention services to juvenile justice involved girls in the Denver metro area. Our therapists are Master's and Doctoral students practicing under the supervision of licensed clinicians with expertise in trauma therapy with diverse populations, substance use, and forensic psychology.
Learn more about the Denver FIRST Juvenile Justice Project on the Graduate School of Professional Psychology's Redefining Mental Health podcast below. 
Our Services
The JJP uses a three-pronged approach to address the needs of juvenile justice involved girls including prevention, intervention and education. Our services include:
Child and Adolescent Individual Therapy

Age-Specific Group Therapy

Caregiver Psychoeducation and Support

Community Engagement and Training
Evidence-based Approaches:
Trauma-Focused Cognitive Behavioral Therapy

Parent-Child Interaction Therapy

Motivational Enhancement Therapy/ Motivational Interviewing

Dialectical Behavioral Therapy for Children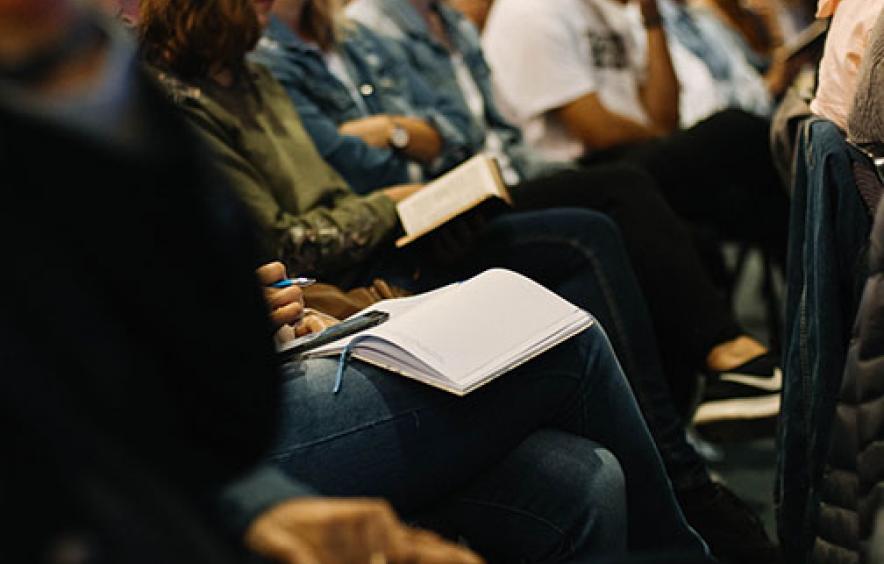 Who We Serve
The Juvenile Justice Project currently serves girls that are involved or at-risk for involvement in the juvenile justice system with identified mental health needs or a history of trauma. Because family support is a key factor in the disruption of behavioral and conduct problems, caregivers of identified girls are also offered support services.
What to Expect from Treatment
Treatment begins with a brief screening to determine eligibility for the program. After screening, participants will undergo a comprehensive assessment. The active treatment phase is individualized to meet participant's unique needs, but generally consists of 12-25 sessions. At the end of the active treatment phase, case management and discharge planning will be provided. Our services are currently being provided via telehealth, but we will continue to update this page as soon as we are able to offer in-person services.
Meet Our Team
Dr. Apryl Alexander - Director

Dr. Apryl Alexander is an Associate Professor in the Graduate School of Professional Psychology at the University of Denver. She received her doctorate in clinical psychology from the Florida Institute of Technology with concentrations in forensic psychology and child and family therapy. She previously served as Assistant Director for the Family Learning Program which housed two programs—an evidence-based sexual abuse treatment program for children, adolescents, and their families, and an outpatient adult sex offender treatment program. Prior to coming to DU, Dr. Alexander spent three years as an Assistant Clinical Professor at Auburn University working in supervising research and clinical work at the Accountability Based Sex Offender Program (ABSOP), a residential treatment program for adolescents adjudicated for illegal sexual behavior.

Dr. Alexander's research and clinical work focus on violence and victimization, human sexuality, and trauma-informed and culturally informed practice. She is an award-winning researcher, and her work has been published in several leading journals, including Journal of Forensic Psychology Practice, Child Maltreatment, Journal of Child Sexual Abuse, and Sexual Abuse: A Research and Treatment Journal. She received the 2019 American Psychological Association's Early Career Award for Outstanding Contributions to Benefit Children, Youth, and Families and the 2019 Michele Alexander Early Career Award for Scholarship and Service from the Society for the Psychological Study of Social Issues (SPSSI). Additionally, Dr. Alexander is a board member for the Colorado Juvenile Defender Center (CJDC) and the Colorado Criminal Defense Institute (CCDI).

Megan Rafferty - Program Coordinator

Megan Rafferty is a Licensed Professional Counselor and Licensed Addiction Counselor in the state of Colorado. She earned her master's degree in International Disaster Psychology in 2012 from the University of Denver's Graduate School of Professional Psychology. For the past decade, Megan has specialized in serving refugee and immigrant populations, providing culturally responsive trauma interventions to children, adolescents and adults. She is also experienced in crisis intervention and treating co-occurring substance use and psychological disorders.

In her position as Program Coordinator for the Denver FIRST Juvenile Justice Project, she will assist with program development and operation, referral coordination, community outreach and engagement, student training and supervision, grant management, and program evaluation. Please feel free to contact Megan for more information about the Denver FIRST Juvenile Justice Project.

Dr. Tracy Moran Vozar - Consultant

Dr. Tracy Moran Vozar joined GSPP at the University of Denver in 2017 as the director of the Perinatal to Five Mental Health (P-5) Specialty. She also directs the associated Caring for yoU and Baby (CUB) Clinic where she supervises clinical work with caregivers and their young children using individual, dyadic, and group approaches to treatment. Tracy was previously on the faculty at Tulane University in the Department of Psychiatry and Behavioral Science, at the University of Chicago's Department of Psychiatry and Behavioral Neuroscience, and at the Erikson Institute in the Department of Infant Studies. She earned her doctoral degree in clinical psychology from the University of Iowa.

Tracy's clinical and research interests involve the intersections between caregiver and child relationships and mental health. She researches constructs central to these areas including perinatal depression, anxiety, and PTSD, parenting self-efficacy, as well as cultural and community adaptations to evidenced-based treatment approaches. Her overarching goal is increasing access to high quality mental health services for caregivers and young children. Her current applied research projects include piloting a parent-infant play and psychoeducational support group with her colleagues at the Children's Museum of Denver, WePlay Denver, and replicating a telebehavioral health model of perinatal to 5 mental health services, Parentline, in Colorado with an emphasis on treating underserved populations including Spanish-speaking and rural families. Tracy is trained as a trainer in the Integration of Working Models of Attachment in Parent Child Interaction Therapy (IoWA-PCIT) approach. She will oversee training, implementation, and supervision of PCIT for the Denver FIRST Juvenile Justice Project.

 
Community Outreach
Denver FIRST Juvenile Justice Program staff regularly provide trainings to community members and stakeholders. Content of trainings include:
Juvenile delinquency and offending

Adolescent development and adolescent brain development

School-to-prison or abuse-to-prison pipeline

Trauma-informed care in systems
If interested in having us provide a training, please e-mail us at denverfirst.jjp@du.edu.
Please complete the referral form and send to denverfirst.jjp@du.edu or fax at 303-871-3625. For more information, you can also contact us by phone at 303-871-7910.
Notice of Federal Funding and Federal Disclaimer
This Web site is funded in part through a grant from the Office of Juvenile Justice and Delinquency Prevention (OJJDP), Office of Justice Programs, U.S. Department of Justice.  Neither the U.S. Department of Justice nor any of its components operate, control, are responsible for, or necessarily endorse, this Web site (including, without limitation, its content, technical infrastructure, and policies, and any services or tools provided).