Discover GSPP
Our goal at GSPP is to continually improve and reaffirm our status as a Colorado community resource. We're committed to expanding our efforts to meet the social needs of our communities, particularly those of historically underrepresented populations. 
We work with leaders at all levels—local to global—to promote research and scholarship that helps further our goal of igniting conversation and action that can change the ways we approach mental health. These goals are combined with a perpetual pursuit of inclusive excellence and public good to make us an essential mental health resource in the Colorado community.
Our Mission
To provide comprehensive graduate-level education of the highest quality in clinical psychology, forensic psychology, international disaster psychology, sport and performance psychology, and sport coaching.

To promote scientifically-based professional training for applied clinical work.

To create an academic environment of cooperation and collaboration that fosters critical thinking and self-determined functioning.
Diversity & Inclusive Excellence
We recognize the essential nature of diversity of thought and experience in a community of professional psychologists. To that end, we work to ensure we have a diverse student body and encourage applications from all backgrounds. We attempt to provide scholarship/fellowship funding whenever possible.
All students in the program are required to take a course on the issues and challenges facing historically underrepresented populations, and much of our curriculum offers the opportunity for a closer look at such issues. Students also must work with culturally diverse populations as an element of their practicum. We work closely with student groups to ensure we're doing everything in our power to promote inclusive excellence, and our leadership is open and engaged with discussions on the topic.
Giving to GSPP
Support Our Community
Fostering a strong spirit of community responsibility and leadership is a major component of our mission. Through GSPP scholarships and programmatic support, you can help us continue to act as leaders in the mental health field, while providing the next generation of practitioners with an education that empowers them to work at the intersection of mental health and public good.
Giving a gift, of any size, to one of our many programs or scholarships can have direct impacts on your community or a project you're passionate about. Investing in our students is investing in the mental wellbeing of the community members we help every day. Your gift matters and is a meaningful contribution to our students and programming.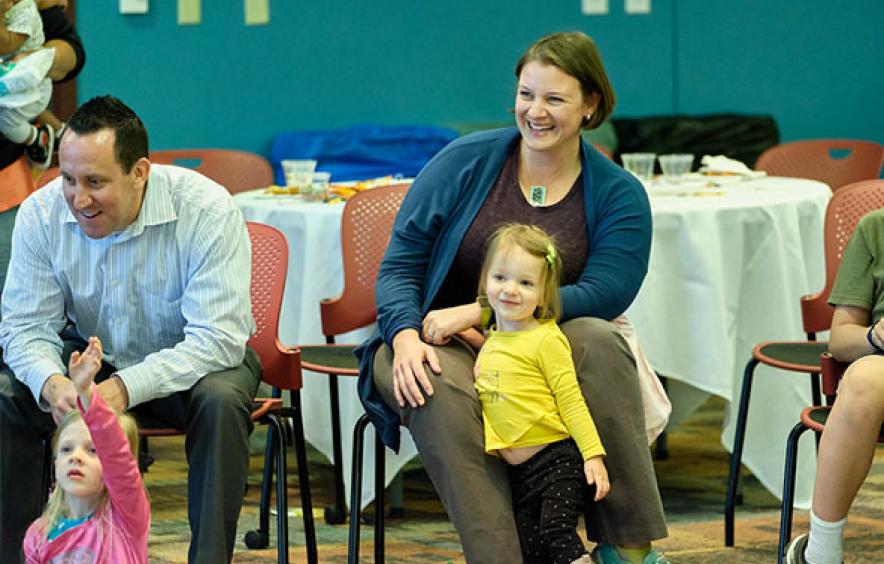 A Model Workplace
It is fitting that a school of psychology be a model workplace, one that provides work/life balance, an environment of support, and enables everyone to innovate and perform to full potential. As part of the six objectives outline in our strategic plan, our team is professionally and emotionally committed to what we do. We must ensure that their growth and well-being is a co-equal part of our agenda. 
Learn More