Kinesiology and Sport Studies
Undergraduate Minor in Kinesiology and Sport Studies (KSS) 
 



Program Overview
The University of Denver's Minor in Kinesiology and Sport Studies (Minor-KSS) undergraduate degree program delivers rigorous, exceptional, and innovative teaching to educate students for active citizenship and lifelong learning. The course content exposes students to a wide variety of careers, knowledge, skills, and values in sport. The minor in KSS builds on the history of kinesiology and physical cultural studies with a deliberate broad scope of coursework and flexibility in degree completion.
The KSS degree program is a traditional, on-campus program. Building on GSPP's success in delivering graduate sport degrees, our faculty experts in both graduate and undergraduate teaching, and the University of Denver's exceptional quality in undergraduate education, GSPP is excited to offer this new undergraduate minor to DU students beginning in the Fall 2021 quarter!
Connect with our Admissions Team
Email Us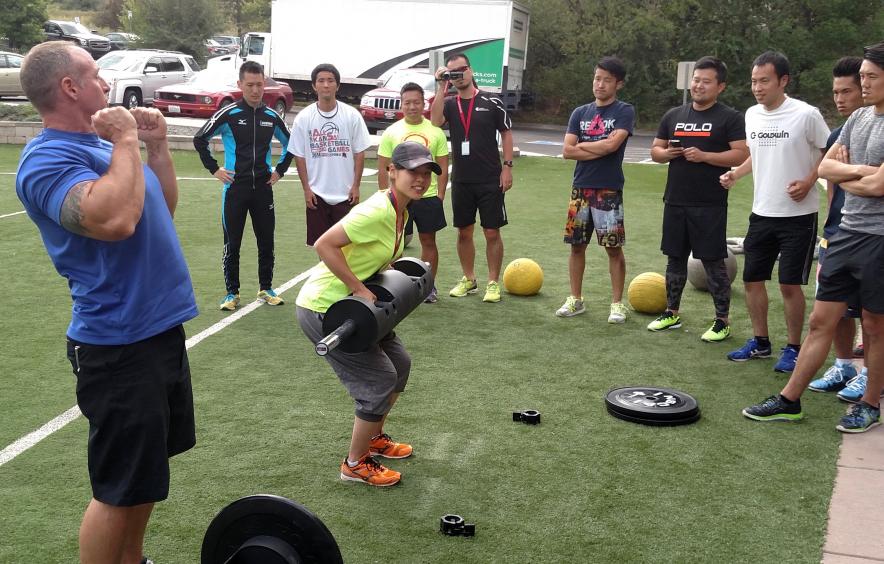 Curriculum
Students complete the following coursework to satisfy the Minor requirements, totaling 20 credit hours:
KINE 2000

  

Foundations of Kinesiology and Sport Studies 4 (Required)

Students complete a total of 16 credit hours from the following list, or other approved substitutes:
| | |
| --- | --- |
| KINE 1015   | Foundations of Olympic Weightlifting & Powerlifting (4) |
| KINE 2030 | Administration of Sport, Fitness, & Wellness (4) *Pre-req: KINE 2000 |
| KINE 2010 | Motor Learning for Skill Acquisition (4) *Pre-req: KINE 2000 |
| KINE 2020 | Sociology of Kinesiology and Sport Performance (4) *Pre-req: KINE 2000 |
| KINE 3991 | Independent Study (1-10) |
| CPSY 2010 | Sport Psychology (4) |
| KINE 2701 | Travel based learning in sport, wellness, & kinesiology (4) |
Career Paths
This innovative course of study introduces students to a variety of professional organizations (AASP, ACSM, NASSS, NASSM, NSCA, USOC) in kinesiology, sport, exercise, fitness, and wellness. Students will be prepared for careers within collegiate, professional, or national-team settings, including a multitude of roles within sport: 
| | |
| --- | --- |
| sport coach | group fitness instructor |
| scout/recruiter | exercise or sport scientist |
| manager/administrator  | coach in K-12 setting |
| certified mental skills consultant    | private or for-profit business |
| strength and conditioning coach | non-profit or government setting |
| personal trainer | military (tactical strength and conditioning) |
| health and wellness coach | graduate or professional school pathways |
The minor in KSS is open to all students and can be completed as a suitable standalone minor or complement other majors to increase students' understanding of kinesiology and sport studies.