The demand for quality, well-rounded coaches and strength coaches grows each year. Sport leaders need to understand how to motivate and lead athletes, teach technical, tactical, physical and mental skills, and navigate complex environments with varying stakeholders. Our pioneering 16-credit specialized graduate certificate in the psychology of coaching prepares students for these responsibilities.
We specialize in the psychological and sociological aspects of sport and athletic performance, delivering novel practical tools and a unique experience to our student-coaches. The specialized graduate certificate complements students who have a strong background in exercise science or kinesiology, and extends the education of those looking to understand the relational and cultural aspects of people in sport.
If you're interested in learning more about the psychological and sociological aspects of coaching, then you've found the right program.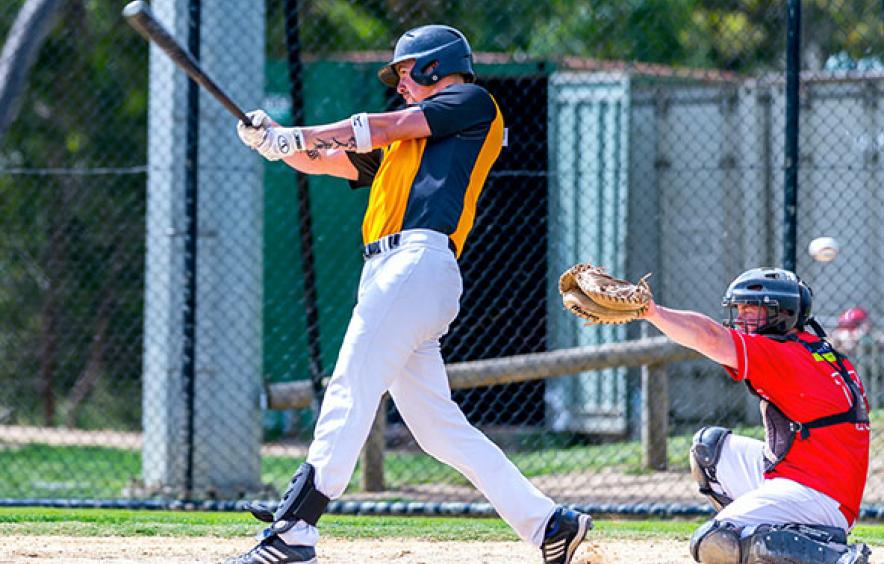 Work with a Mental Skills Consultant
While enrolled in the [optional] Practicum in Coaching course, students have the option of working with a Mental Skills Consultant (MSC) or sport psychologist. Our consultants are all graduates of the distinguished MA Sport and Performance Psychology program here at GSPP, and all have relevant coaching and athletic experience. Students "meet" virtually with their consultant for one hour per week throughout the Practicum course.
Mental Skills Consultants provide an extraordinary opportunity for additional growth, as students benefit from their knowledge and experience in working with athletes and coaches of all backgrounds.
"One of the great elements of this program is working with a mental skills consultant during the Practicum course. This adds another layer that I don't think a lot of other online programs have to offer. Just having someone to call at the end of the day or have a video meeting with, bounce ideas off of and ask tough questions, is something that I think truly enhances the program as a whole. And another reason why I recommend this program to anyone who is considering a graduate program in coaching."

Mike F, MASC Alum - Assistant Strength & Conditioning Coach, University of Tennessee
Curriculum
The Psychology of Coaching certificate requires a total of 16 credits.
Required Coursework

Students complete a minimum of 10 credit hours from the following coursework:

CPSY 4720 Psychology of Athletic Performance (4)
CPSY 4705 Sociocultural Aspects of Sport Coaching (4)
CPSY 4725 Philosophy and Ethics of Sport Coaching (4) 
CPSY 4710 Motor Learning and Sport Pedagogy (4)
CPSY 4722 Social Psychology of the Body, Health and Performance (2)
Elective Coursework

Students choose from the following elective coursework to complete remaining credit hours to reach a total of 16 credit hours: 

CPSY 4635 Athletic and Performance Nutrition (2) 
CPSY 4610 Exercise Physiology (2) 
CPSY 4620 Kinesiology (2) 
CPSY 4715 Strength and Conditioning and Injury Prevention Program Design (4) 
CPSY 4700 Organization and Administration of Sport (4) 
CPSY 4991 Sport Psychology Independent Study (1-2) 
CPSY 4740 Practicum in Sport Coaching (1-2)