Providing a new generation of psychologists with the practical, academic and clinical skills needed to pursue a career in the field of military psychology
The Sturm Family Foundation and the University of Denver's Graduate School of Professional Psychology (GSPP) partnered in 2015 to create an academic and training specialty to serve the military and Veteran population and to address the increased need for psychologists with this specialty knowledge. The Military Psychology specialty expands evidence-based academic training for students, increases access to behavioral health services and provides outreach and consultation to military and Veterans-focused community-based groups – creating a comprehensive system of training and care. At the same time, the specialty provides national leadership with the latest research, best practices and thoughtful leadership around military and Veteran issues.
The specialized training utilizes:
Academic Coursework

Coursework is specifically focused on the challenges and issues faced by Veterans, including military culture and mental health policy, current political affairs and the physiological and psychological effects of service.

Clinical Training

Work in our off-campus Sturm Center, which provides behavioral health care to Veterans, Servicemembers (including Guard and Reserve) and their families.

Outreach

We strive to build partnerships with a variety of community organizations.

Research

Our students and faculty study the outcomes of clinical treatment to advance research.
Moving the Needle on Veteran and Military Mental Health: A Webinar Series for Providers who Serve Those who have Served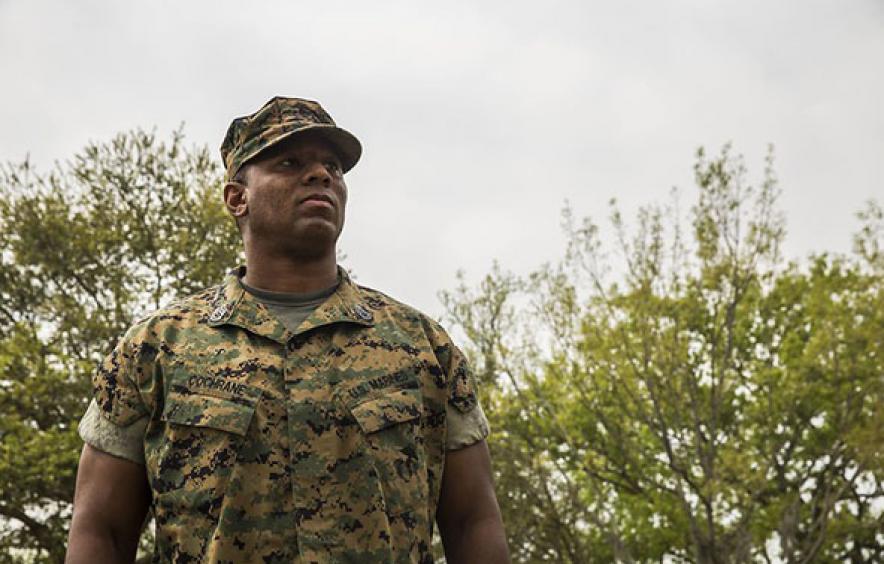 Academic Training
The Military Psychology specialty trains students – many of whom are Veterans, Servicemembers or military family members – in all aspects of clinical and operational psychology with academic courses, clinical experiences, research training and community outreach. Students within the specialty are trained by psychologists with extensive experience in the Department of Defense, Department of Veterans Affairs and other organizations that work with Veterans, Servicemembers and their families.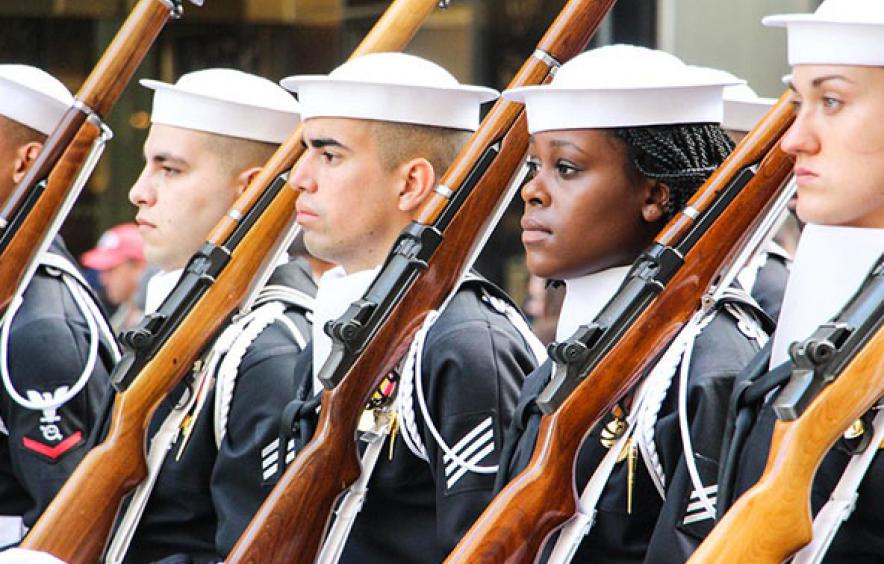 Clinical Training
The Sturm Center
The Sturm Center provides high-quality, confidential, evidence-based behavioral health services for all Veterans, Servicemembers and their families, regardless of discharge, era, combat or activation/drill status. To ensure everyone who needs services is able to access them, the Clinic operates on a sliding-scale payment model and accepts Medicaid, Medicare and VA Community Care/Triwest.
Learn More
Advisory Council Spotlight
Leanne Wheeler - Advisory Council Chair
What is your personal motto, mantra or quote that you live by?
My personal motto is simple: Integrity First. And I operationalize it by telling my truth, as things or situations occur for me.
What three traits best describe you?
First, I am always for the underdog, hands down, which translates to compassion. Second, I am bold. Lastly, I am a problem solver.

What draws you to your work as an ambassador for the Military Psychology Specialty and the Sturm Center, along with mental health in general?
We have a propensity to use people up. This society was founded on such usury. When our citizens serve, and we cause harm to their physical person or their psyche, then We, the People have an obligation to see about their needs. With Operation Enduring Freedom and Operation Iraqi Freedom, our young service members – with war being their FIRST job – have endured multiple deployments and now suffer emotional and mental health injuries. We need service providers who understand such injuries, Sturm endeavors to provide them.
People would be surprised if they knew what about you?
I like this question. There are a lot of things that people would be surprised to know about me, but I am going to land on, I have trypanophobia. I also have a mean (amateur) Tango, and that I believe ballroom dance is absolute life!
What is your industry or professional role?
I am a Desert Storm Air Force Veteran, and spent 22+ years in the defense industry, before standing up my management consultant business, Wheeler Advisory Group. I am now blessed to serve as legislative advocate and educator and have entered the Permanent Supportive Housing development arena. My first project, Providence at the Heights (a 50-unit building), is now fully occupied by our former unhoused neighbors, and are thriving. I will be taking on a second project in the coming months.
What would you do (as a career) if you weren't in that job?
This question is interesting. It was my intention to be a Chemical Engineer, as I graduated from a STEM school before that was a thing. I believe my life is shifting into what I will do next, write books and engage my neighbors to step into the civic and legislative arenas. We elect representative government, but we are not to abdicate our own responsibilities to our society.
What does Black History Month mean to you?
First, I am old enough to remember Black History Week! I have distinct memories of the fight to secure the month of February as Black History Month, and the overt efforts to prevent a Martin Luther King, Jr. holiday, at all.
I was intentional about re-educating myself about Black History, during my year of Jubilee (50th), as it was growing more and more clear that our history in this country has been grossly underestimated.
As for the celebration of Black History Month, I believe it to be an opportunity to educate non-Black Americans about the impact and influence of Black Americans in the formation of this country and our contributions to innovation and industry.
It has been said that Black History is America's History. I wholly believe that.
What did you learn in the military that affected your leadership skills in the community today?
I was given an awful lot of responsibility at an incredibly young age. By 19-years-old, I was responsible for millions of dollars of communications equipment. My mentoring was stellar. My education was stellar. My first "boss" was Technical Sergeant Bell. He praised in public and chastised in private. He poured into his young troops. And he took the time to know us, what motivated each of us as individuals, and met us there. I endeavor to be this kind of leader, in all of my community work.
Meet Our Director - Dr. Katy Barrs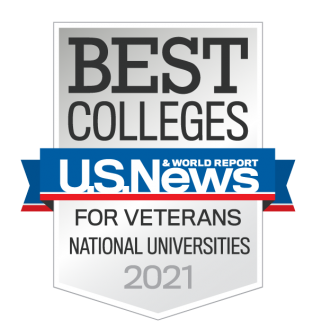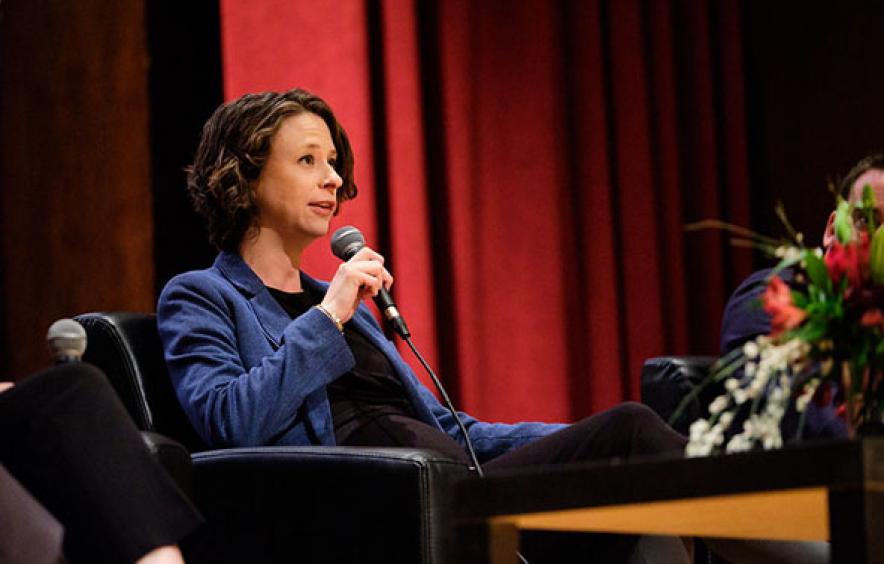 Socially Responsible Community Engagement & Outreach
Through the Military Psychology specialty, we are training a new generation of psychologists with the knowledge and experience needed to effectively tackle the complex issues that affect military affiliated populations. We also provide training for all types of providers across Colorado about cultural competence, health disparities endemic to this community and cutting-edge research and treatment with these populations. We engage in the research and practice of evidence-based and culturally-competent treatments that emphasize performance, growth, functioning, quality of life, recovery and community involvement.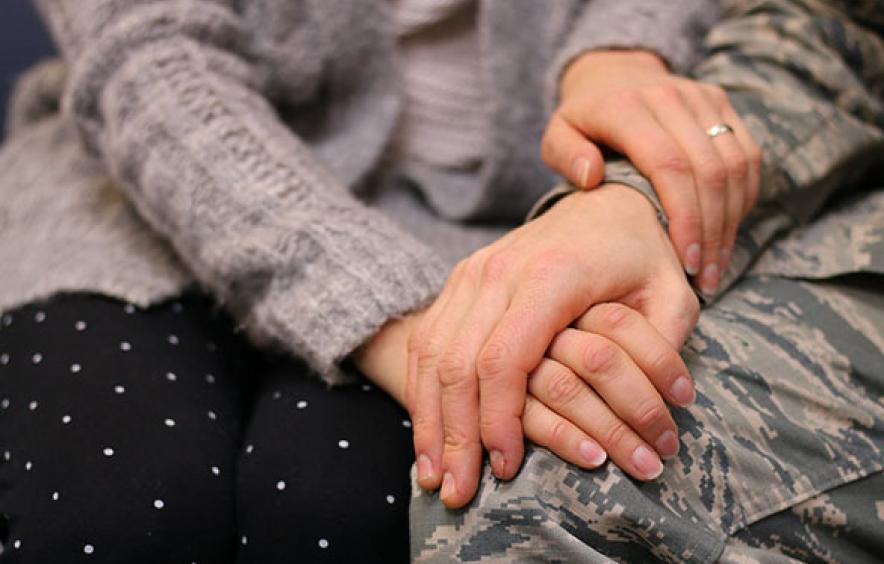 Clinical Outcomes Research
Building on the coursework and clinical training provided, students will engage in research training which emphasizes enhanced clinical outcomes for services provided to this population. By employing new, innovative, and evidence-based treatment approaches with this population, students will engage in all aspects of research training within clinical and academic settings while in the program.
What Memorial Day means to us...
We are so grateful to the men and women who have paid the ultimate sacrifice in service to our country. To honor them, the APA Division 19 Society for Military Psychology Student Chapter and the Military Psychology specialty at the Graduate School of Professional Psychology have partnered to express what Memorial Day means to them.
---